The Advantages And Benefits Of High Security Labels
In this era of Internet and digital technology, the world has become more conscious about security and many are becoming more aware of the necessity for security in just about everything they do and this applies same in the world of business too. It has been known for assets to "disappear" or simply been "misplaced" and this is one of the main reasons why today most of the companies worldwide are increasingly turning towards security labels.

What is a Hologram label?
Holograms are labels where the images are stacked and are alternatively visible depending on the angle of perspective of the viewer. Security holograms are used widely around the world for currencies, property document authentications, stamp papers and tax labels. They are made with optical structures and allows the ability to encrypt encrypted nano information that cannot be seen with the naked eye.
Today, holographic products are the latest trend in the market and they are temper evident, attractive, colourful , eye-catching and gives a unique and different identity to your brand. All kinds of industrial sectors, no matter whether it is small, medium or big scale are currently utilizing these holograms. As a business owner, if you are looking for a simple temper evident option then choosing security label can be the most versatile and cost-effective security tool for any kind of business. NanoGrafix is the most reputable company that have many years of experience providing warranty labels stickers that match up with the International standards. NanoGrafix is founded by Founder & CEO, Dan Lieberman and we continue to this legacy and tradition by providing the best security labels that are designed with the latest technology in the best holographic labels.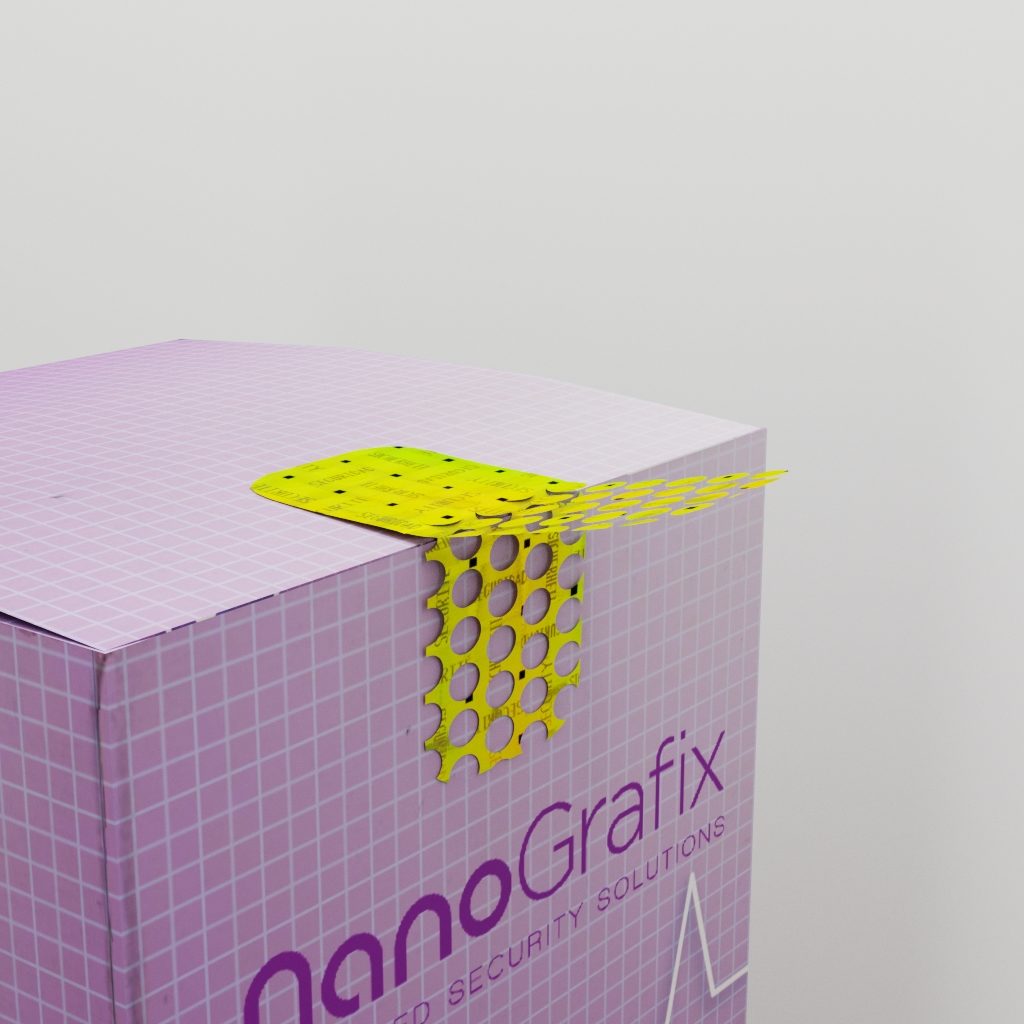 The Advantages And Benefits Of High Security Labels:
The high-security labels are provided by NanoGrafix offers many advantages and benefits in their application on secure goods however the primary benefits include:
High-security labels authenticate your brand and business
Greatly promotes brand recognition
Hard to duplicate
Easily tamper-evident
Very hard to duplicate
Classify the brand from counterfeit market
Helps in promoting your business and brand amongst the target consumers.
At NanoGrafix, we strive to protect your brand investment by providing advanced holographic security solutions for any industry. So, what are you waiting for? Contact us today or call us at (858.524.3295) for best warranty security labels.