Beverage
Holographic shrink sleeves have been the leading packaging application used in the beverage industry. They are known for their aesthetic appeal and functional adjustability. Clients can create brilliant artwork and designs on the shrink sleeves with holograms, ink or both. Our shrink sleeves are the perfect fit for beverage marketing and brand promotion.
A natural security solution for the beverage industry would be the shrink sleeves with encrypted information onto the holographic strip.
All shrink sleeves and labels are waterproof and tamper-evident.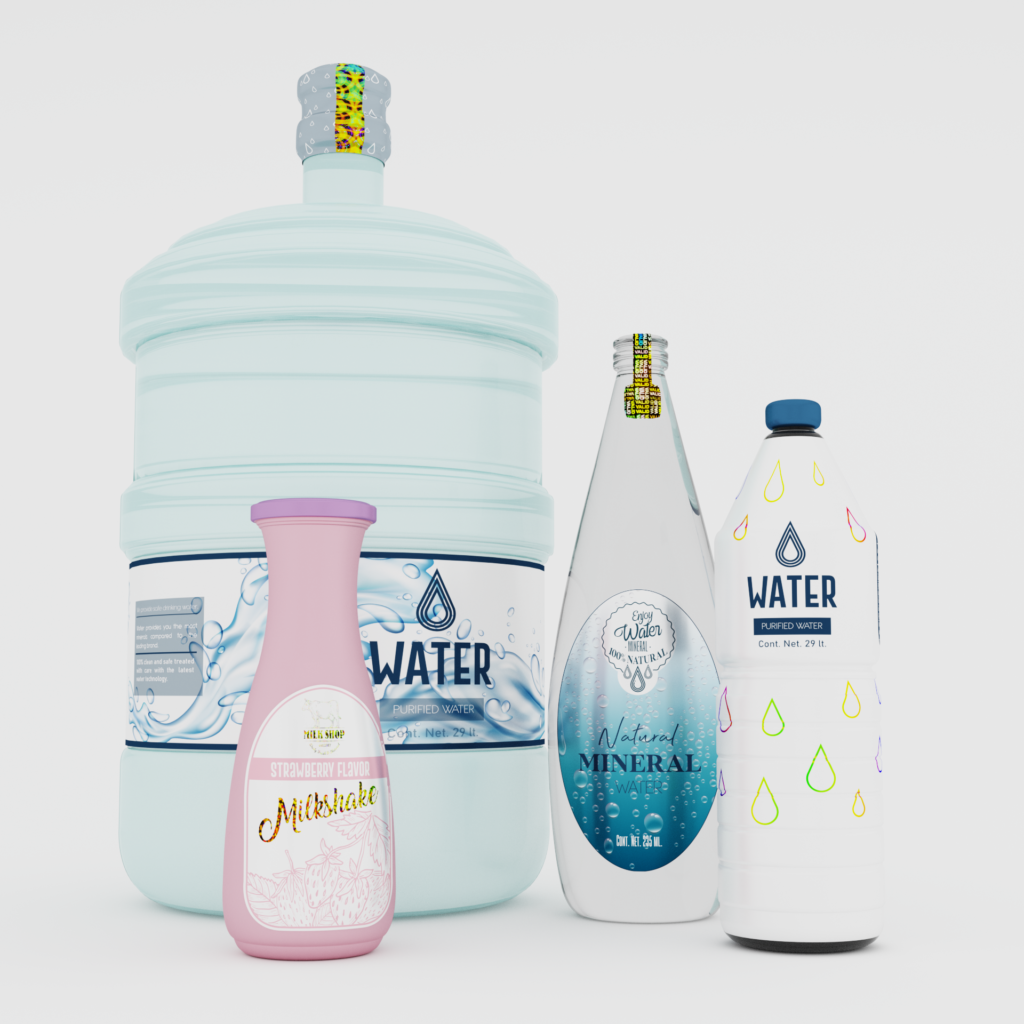 Request a Quote
We have answers. Click the button below to reach out and submit your request. One of our experts will respond to you quickly with answers to best serve your needs.

Contact Us Now