Food & Packaging
Our high security hologram labels, seals and shrink sleeves instantly maximize the difficulty of falsifying package labels and counterfeiting the array of products across the food industry. They provide a higher level of protection for the integrity of both the product and the brand.
Kosher & Halal
A prominent subcategory within the food industry is the established demand for certified Kosher and Halal foods which security holograms would prove to be the necessary measure to ensure a 100% genuine and authentic certification.
An additional benefit from safeguarding products and packaging with holographic labels is the distinct appeal they visually provide and thus stand out for easier spotting in crowded retail shelves.
Holographic Film
Ideal for the food packaging industry with a wide variety of flexible material applications. Our "wide-web" holographic films are commonly used for printing, packaging, laminating and eye-catching effects.
Track and Trace
Our advanced holograms offer beneficial "track and trace" features that can help users generate unique sequential, encrypted information that can be tracked. Clients have the proper control of their products throughout the entire distribution process.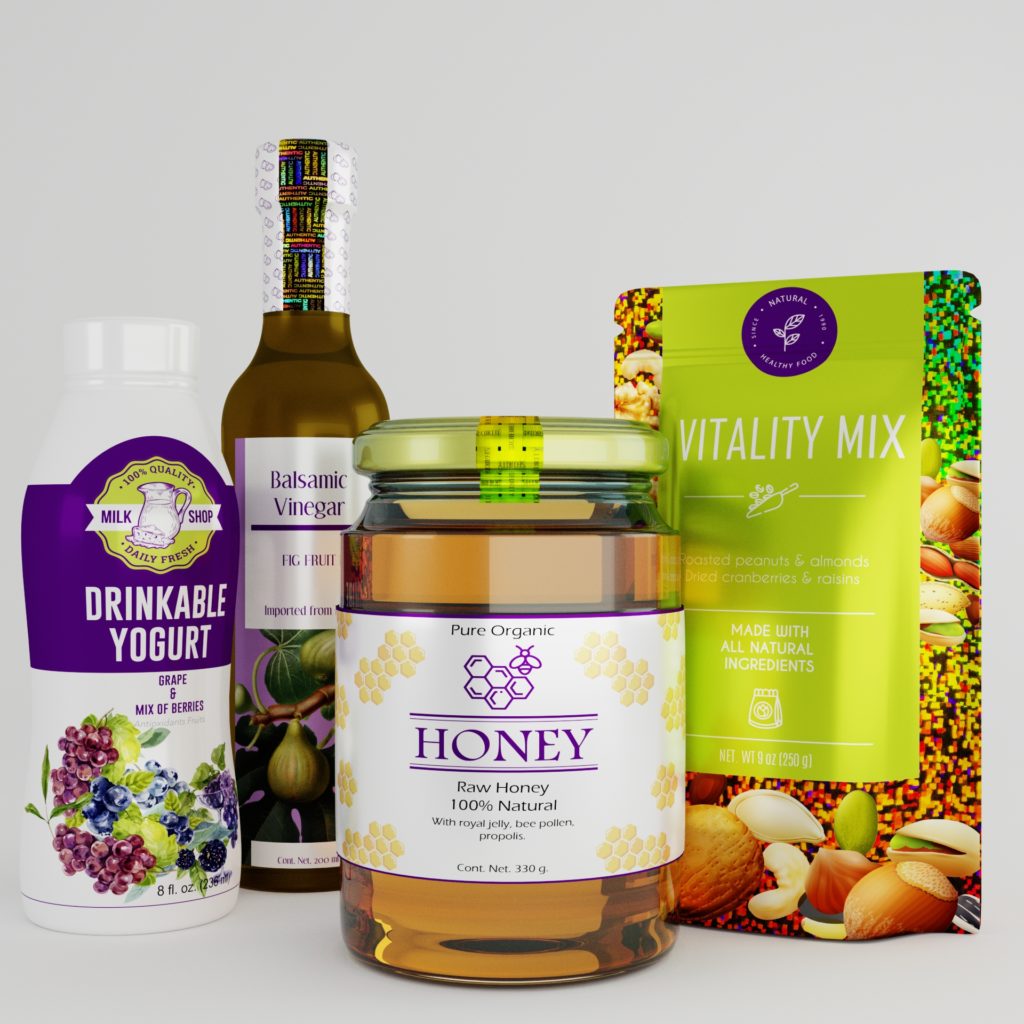 Request a Quote
We have answers. Click the button below to reach out and submit your request. One of our experts will respond to you quickly with answers to best serve your needs.

Contact Us Now