Our team of engineers, designers, and technicians will guide you through the entire process, from finding the ideal hologram for your application or product to pointing out the best way to utilize it within your production line.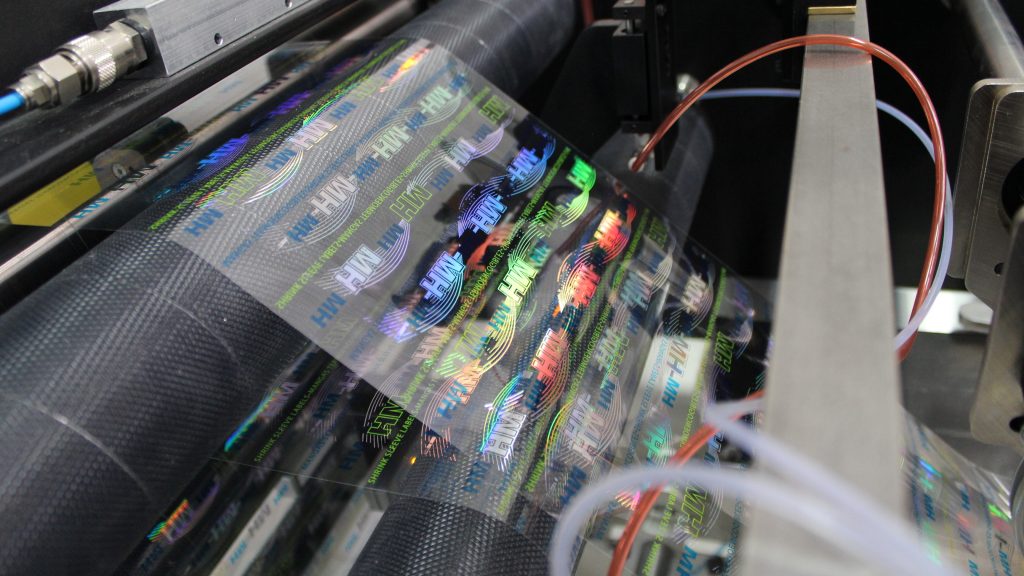 Our approach typically includes six phases:
Consulting
Design
Holographic Origination
Recombination
Electroforming
Micro-engraving
In these phases, we'll discuss your specific needs, then transform your ideas into the ideal product for your application. Our holographic experts will create and combine the elements necessary to build the hologram.
In recombination, we step and repeat individual hologram images, or step out patterns to make continuous or varied designs. Our electroforming department produces the nickel shims that will be used to mass produce the holograms, then the nickel template is mounted on our micro-engraving (embossing) machines to produce the final product.