NanoGrafix solutions are ideal for pharmaceutical companies, retailers, and Government organizations.
Holograms
Holograms have a great variety of uses and applications. At NanoGrafix, we specialize in hologram packaging and promotional materials to protect and authenticate your documents and products.
Security
Security features embedded in holograms make them nearly impossible to replicate and can be used to quickly authenticate the items they protect. A hologram also provides physical protection with its "Tamper Proof material".
Categories
A number of industries use one or more of the following applications:
Labels
Currency
Visas
Passports
Government documents
Security papers
Printed codes
Identification badges
Track-and-Trace
Packaging
Protecting bottles or containers with holographic shrink sleeves
Pharmaceutical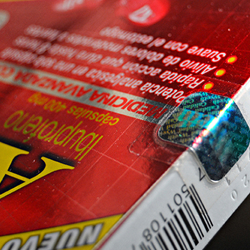 NanoGrafix develops specialized products to protect and authenticate the contents of pharmaceutical products. We create a variety of micro-embossed optical structures, offering several levels of security, including tamper-resistant labels, and can customize them to meet your need.
We use a wide range of materials. Our most popular, polyester, is used for labels and we offer it in Tamper-resistant or standard metalized, semi-metalized, and transparent. For special projects we can offer special applications to the substrate such as demetalized areas, to ensure vital institutional or governmental information that should always be readable remains visible. Other security features that can be added are UV invisible inks, tamper-evident protection, and variable data such as serial numbers, QR codes, etc.
Retailers and Distributors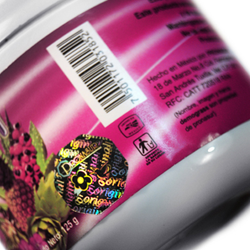 We value your investment. NanoGrafix holograms are an ideal way to protect the thought, creativity, and careful positioning you have put into your brands.
We have combined our experience in hologram production and secure printing technologies to create a number of sophisticated products that protect the integrity of your brands. NanoGrafix micro-embossed optical structures assure your customers that they are purchasing genuine products of unquestionable quality.
Government
Provide peace of mind to your citizens and your leaders. Guarantee and authenticate the validity of official documents by applying NanoGrafix micro-engraved (embossed) holograms. For further security, use any of our tamper-proof materials. An attempt to remove them destroys the image, making the attempt immediately apparent. We can also develop a unique security feature that will be available only to you, and will be protected in our high security vault or factory. For more information on special security provided only for Governments, please contact us.