Thanks to their versatility, shrink sleeves are in high demand.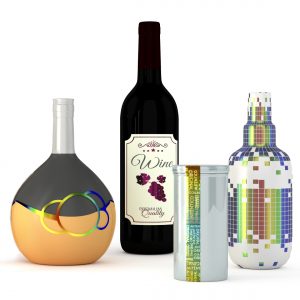 Shrink sleeves with holography can be easily applied and they conform to the shapes of even "irregular" containers.
Here are just a few of the advantages you can expect:
360-degree advertising area
Tamper protection (sleeve can cover neck only and can have micro perforations for easy removability)
Adhesive-free
Applications for a wide variety of products
Packaging and Protection
Shrink sleeves are a valuable tool for packaging and protecting pharmaceuticals, chemicals, foods and beverages, cosmetics, electronics, and more.
Today, you'll see shrink sleeve products most often in the food industry, where they are applied for decoration or to fully dress and protect a bottle.
For pharmaceutical products, sports or soft drinks, and even in the chemical industry, the shrink sleeve seal guarantees and assures the end user that they are buying a product that has not been tampered with. Without the full shrink sleeve (or some type of tamper-evident technology), a product is vulnerable to tampering. This opens the innocent manufacturer or packager to legal risk. More importantly, this exposes the consumer to potentially serious health risks.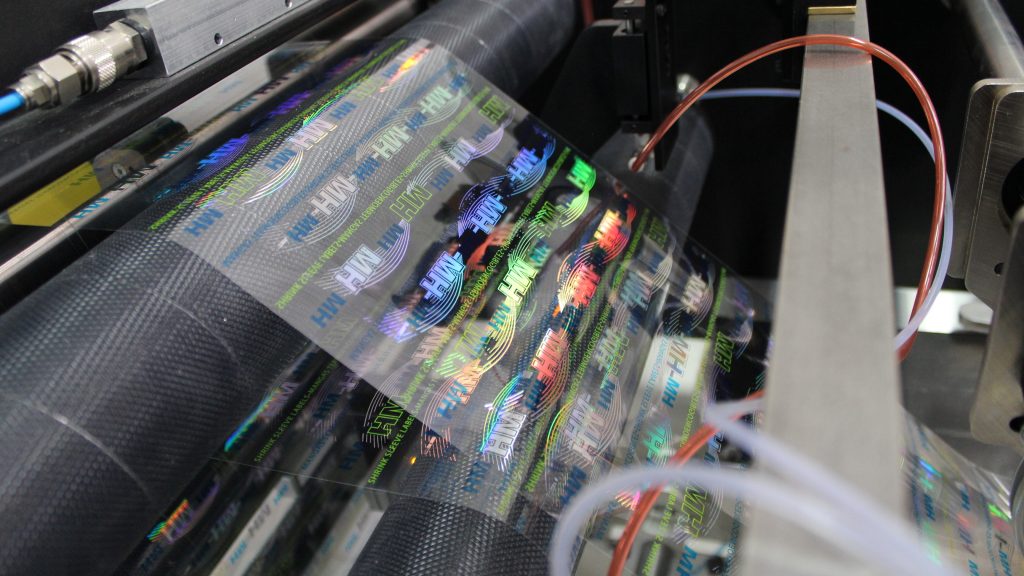 Security Solutions
NanoGrafix brings expertise in other protective technologies that can augment a standard shrink sleeve and ensure the confidence of the end user.
For years, holograms have been protecting products, such as documents, credit cards, or currency, such as the Euro. Combining holograms with shrink sleeves is a new, unique solution that can be used for all kinds of products that need added security.
You may want to add even more technologies to harden your security solution. Here are a few possibilities:
Hologram strip on the inner side of the shrink sleeve
Decorative hologram as part of the label design
Micro perforations in the shrink sleeve
Variable images/text imprinted on shrink sleeves with a digital printer
Using UV inks
Contact us to discuss these and other applications of shrink sleeves.