YOU MIGHT BE WONDERING," ARE CANNABIS TAMPER LABELS GOOD FOR MY PRODUCT?"
New government regulations require tamper evident sealing and security packaging solution for the Cannabis, E-Cigarettes and vaping industries. Here at Nanografix, we offer a cost-effective security and authentication packaging solution for adult-use products. Our products have become the industry's product of choice for branding and authentication. Our company offers stock and fully customized Cannabis Tamper Labels. Cannabis Tamper Labels are good for your products packaging and sealing. Whether the Cannabis Tamper label is on the box of your packaging and not on the official product, on the seal of a jar, or on the vape pen itself, the customer will trust the product more than if the label was not there.
At Nanografix, we offer stock and fully customized Cannabis Tamper labels. Depending on your product and the demand of your business, we can meet your needs of labels in a quick manner. Our cannabis tamper labels, along with our shrink sleeves, and seals are waterproof which is ideal for E-Cigarettes and other vaping devices that are used on-the-go. We offer cannabis tamper labels in metallized and HRI material. Custom image design is also offered here at Nanografix.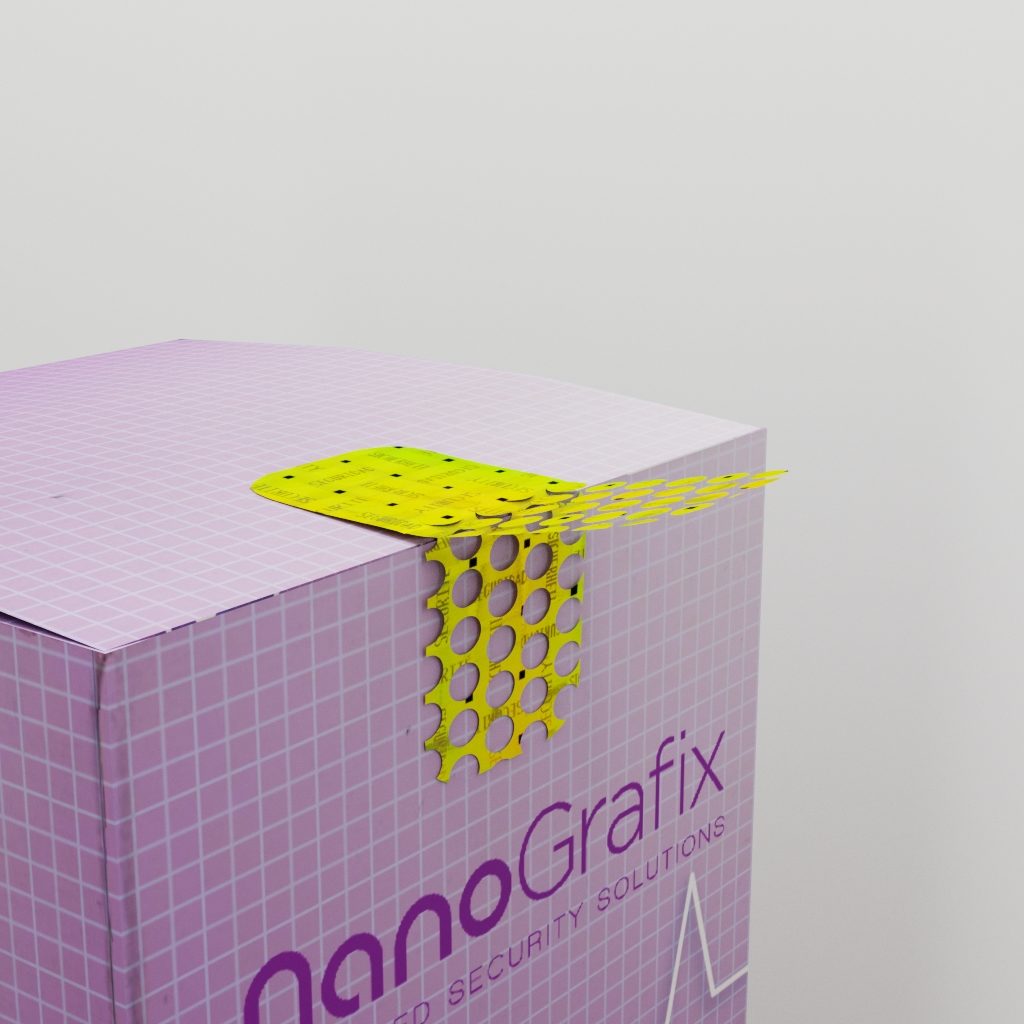 Once the cannabis tamper label is removed, the Cannabis pattern will remain on the surface and make it difficult for the label to be reapplied. The pattern left on the surface shows that there is evidence of this product being tampered with. Not only is this a great security feature for a product but it is also great for the branding and aesthetics of your products. These tamper labels give the customer the confidence that the item they have purchased is authentic and is not easy to tamper with. Making them feel secure with their purchase as well as their safety. In all, with our cannabis tamper labels you will build trust with your customers and get positive customer feedback regarding the time and effort you took to ensure great packaging.